This Asian-inspired take on tasty, slow-simmered comfort food is so easy and absolutely delish and so much healthier than take-out! Plus, sometimes there's no time for anything more than setting it and forgetting it. Forgetting it is a little tough when it smells this good, though. Try this scrumptious honey sesame chicken and keep dinner simple, folks. All you need are a bunch of basic ingredients and a patient sense of smell!
6-8 boneless, skinless chicken thighs or 4 chicken breasts (about 2 pounds)
Salt and pepper
1/2 cup diced onion
2 cloves garlic, minced
1 cup honey
1/4 cup ketchup
dash hot sauce, as spicy as you like
1/2 cup low-sodium soy sauce
2 tablespoons vegetable oil or olive oil
1/4 teaspoon red pepper flakes
4 teaspoons cornstarch
1/3 cup water
2 cups minute rice, optional
1 1/2 cup any color peppers
1/2 tablespoon (or more) sesame seeds
3 scallions, chopped
Directions
Place chicken in Crock Pot and lightly season both sides with salt and pepper.In a medium bowl, combine onion, garlic, honey, ketchup, soy sauce, oil, hot sauce and red pepper flakes. Pour over chicken. Cook on low for 3-4 hours, or high for 2 hours. Remove chicken to a cutting board, leaving sauce. Shred chicken into bite-sized pieces; set aside. Prepare rice according to package instructions. In a small bowl, dissolve 4 teaspoons cornstarch in 1/3 cup water; add to crock pot. Stir to combine with sauce. Cover and cook sauce on high for ten more minutes, or until slightly thickened. Add chicken back with the peppers. Add cooked rice to 4 plates, top with chicken/ sauce and spoon over top. Sprinkle evenly with sesame seeds and chopped scallions.
Enjoy!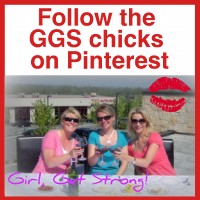 Pin It Now!