A simple stir-fry that's ready in thirty minutes! Stir-fry's are such a great way to get your veggie in for the day. Fresh shrimp (could use chicken), crisp-yet-tender vegetables, a hint of soy and the zing of ginger. Stir-frying is quick, so it limits nutrient loss. This shrimp and vegetable stir-fry is fast food that's healthy, too. Serve on brown rice.
1⁄3 cup reduced-salt soy sauce
1⁄4 cup white wine
2 tablespoons cornstarch
11⁄2 teaspoons grated peeled fresh ginger
1 tablespoon vegetable oil
2 garlic cloves, finely chopped
500 g large raw shrimp, peeled and deveined
250 g broccoli florets
1 large red pepper, cut into strips
1 large yellow pepper, cut into strips
120 g snow peas
100 g whole baby corn
1⁄2 cup sliced water chestnuts, optional
4 green onions, cut diagonally into 5 cm pieces
Directions
Blend 2⁄3 cup water, the soy sauce, wine, cornstarch and ginger in a small bowl until smooth. Set aside.
Heat the oil in a large wok or large deep frying pan over medium-high heat until hot. Stir-fry the garlic until soft, about 2 minutes. Add the shrimp and stir-fry until pink, about 3 minutes. Remove the shrimp with a slotted spoon and set aside. Add the broccoli florets to the wok and stir-fry until they are bright green, about 2 minutes. Add the red and yellow pepper strips and snow peas and stir-fry until they are just tender but still crisp, about 1 minute longer.
Return the shrimp to the wok. Add the baby corn, water chestnuts and green onions. Pour in the sauce mixture and stir-fry the shrimp and vegetables until the sauce thickens and boils, about 1 minute. Serve.
PER SERVING
233 calories
24 g protein
7 g total fat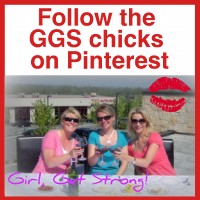 Pin It Now!