Who does not love some pancakes?? My whole family loves pancakes. The kids like a little bit of chocolate chips in theirs and my husband and I love fruit right inside our pancakes. I have tried and tried to make healthy pancakes for the kids while sneaking some extra protein in. Finally, I think I have it perfected! I don't add the protein powder in for the kids because they can some how taste it. I on the other hand, don't taste it at all. You decide!
1 cup uncooked old fashioned oats

1 cup fat free cottage cheese

6 egg whites or 1 cup liquid egg whites

1 TB vanilla extract

1/2-1 TB cinnamon (depending on your palate)

1/3 mashed banana

1/2 tsp baking soda

Berries ( optional) but I couldn't resist warm berries

sweetener, if desired. i don't use this because i add my sweet stuff on top.
*you can add some protein powder for additional protein. Both are delicious
blend all ingredients together in a blender or magic bullet.

let batter sit for five minutes.

cook on waffle iron or in griddle for pancakes as you would any other waffle or pancake.

top with whatever you'd like!
Serves 3 245 calories, 30g protein, 23g carbs, 3g fat 4 grams carb
points plus 4+ ww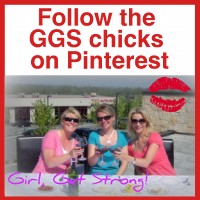 Pin It Now!