I don't experiment too much with squash. At least not the big variety. Or course, I have baked and cooked with the little ones such as zucchini but the big ones stay at the grocery store. Yes, I have made spaghetti squash before and I don't mind it when I am watching my carb intake. So I thought this has to end! I need to get into that kitchen of mine and try out some new squash.
I picked the Kabocha one out because of the incredible calorie stats on this bad boy. It only has 30 calories per cup. That is a whole lot of eating for just 30 calories. I made this incredibly the easy way I know how to roast vegetables but next time I think I will try to add some different seasonings.
Ingredients
1 kabocha squash
1 tablespoon olive oil
sea salt
A tiny bit of brown sugar but it would have been great without it because it is already sweet enough
Instructions
Preheat oven to 375°F.
Wash the outside of the squash with warm water.

Cut the squash in half and scoop out all the seeds. If you find it difficult to cut, pierce and than put in the microwave whole for about 5 minutes. You can peel the outer skin of the squash but don't need to – it softens right up when cooked and it's perfectly fine to eat. ( I left mine on)
Cut the squash into slices, try to keep them all about the same size.
Toss the squash with oil (if using), sprinkle with sea salt and spread on a roasting pan.
Roast the squash for 30 minutes or longer, remove from oven to toss, then roast for another 10-15 minutes, or until tender with a few brown spots.
Roasted vegetables is my far my favorite way to cook my veggies. What about you? Have you tried any squash lately? If not, you really should give it a try!
For 2 cups:
70 calories
1 gram of fat
14 carbs
2 Fibre
3 protein
ww points +2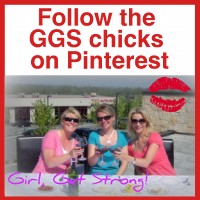 Pin It Now!