Who does not love chili on a cold winter's night. It is such a comfort food at our house. Serve up with a crusty roll and a side salad you have a delicious meal.
Chicken Chili
2 cups chopped onion
4 large garlic cloves, minced
1 pound lean ground chicken
1 large jalapeno pepper, seeded, finely chopped
1 teaspoon ground coriander
2 teaspoons ground cumin
2 cans (14.5 ounces each) diced tomatoes in juice
1 can kidney beans
salt and freshly ground pepper to taste
1/2 cup cottage cheese
1/4 cup finely chopped red onion
2 tablespoons chopped cilantro
Preparation:
Spray pan with olive oil in a large nonstick saucepan over medium-high heat. When oil is very hot, add onion and garlic; saute until onion begins to brown, Add ground chicken and brown; add chopped jalapeno, coriander, cumin, crushed tomatoes and beans. Reduce heat and simmer for about 5 minutes; add juice of one lime and stir in the corn kernels. Season with salt and pepper, to taste.
Cook chicken chili, stirring occasionally, for 5 minutes longer; serve with cottage cheese, chopped red onion, cheese, avacado and chopped cilantro. I added some sirracha sauce because I like some added heat. (All topping optional.)

PS- I put my chicken through a processor to get it to ground finely.

PPS-I know cottage cheese may be a weird topping but it works well.

Without toppings and sides:

Calories 290 Fat 2.0 Fibre 6 grams

WW points 5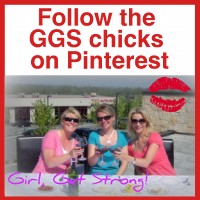 Pin It Now!