My kids were fighting over the last morsels of this chicken. I actually had to divided very equally between my kids. One for you, one for you, one for you, two for you, two for you...ok you get my drift. This meal was super delicious!
Made even healthier but lightly adapted from The Six Sisters
Baked Sweet and Sour Chicken Recipe:
Ingredients:
Chicken:
3-4 boneless, skinless chicken breasts
Salt and pepper to taste
1 1/2 cup cornstarch
3 eggs, beaten
canola oil or olive oil spray - may have to repeat spray
Sweet and Sour Sauce:
1/2 cup granulated sugar
1/2 cup stevia (make sure you use one that equal to real sugar)
4 tablespoons ketchup
1/4 cup white vinegar
1/4 cup apple cider vinegar
1 tablespoon low sodium soy sauce
1 teaspoon garlic salt
Directions:
Preheat oven to 325 degrees. Cut chicken breasts into bite-sized pieces and season with salt and pepper. Place cornstarch and beaten eggs in separate bowls. Dip chicken into cornstarch then coat in egg mixture. Heat canola oil in a large skillet over medium-high heat and cook chicken until browned. Place the chicken in a 9 x 13 greased baking dish. In a medium sized mixing bowl, whisk together sugar, ketchup, vinegars, soy sauce and garlic salt. Pour over chicken and bake for one hour.
I served with a side of rice and some Asian frozen vegetable for a complete meal.
PS- Original recipe called for one cup of sugar so you want to have the sweetness of one cup. One company that I buy stevia from uses half of the amount of sugar. eg-If the recipe calls for one cup of sugar, it is only 1/2 cup of stevia. So be sure to check.
Calories-310 Fat 5 grams WW points plus 7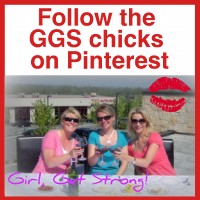 Pin It Now!