This recipe is a staple in the house when we are all trying to eat healthier and maybe shed a few pounds. It is super filling for only 1 ww points plus per slice. And it is loaded with FREE good for you vegetables. This is good hot, cold or even room temperature. Bring it for your next brown bag lunch or grab a slice for the morning commute I've made this dish so many times that now I just eye ball it. Add different vegetable and you could even add some cheese but than it would no longer be just one point.
Ingredients:

Natural cooking spray
2 cups (about 1 onion) thinly sliced yellow onion
1 pound button mushrooms, thinly sliced
1/4 teaspoon salt and 1/2 teaspoon freshly ground black pepper, divided
1 red pepper
2 cups liquid eggs - like egg beaters
3/4 cup reduced-fat milk
1 teaspoon freshly grated nutmeg, optional
1 (16 ounce) bag frozen chopped spinach, thawed and squeezed to remove as much liquid as possible
Preheat oven to 350°F and grease a 9-inch square pan with cooking spray; set aside. Heat spray in a large skillet over medium-high heat. Add onion and cook until golden brown, 7 to 8 minutes. Add mushrooms, 1/2 teaspoon salt and 1/4 teaspoon pepper and cook until liquid is absorbed, 10 to 12 minutes; set aside to cool. In a large bowl, whisk together eggs, milk, nutmeg and remaining 1/4
teaspoon salt and 1/4 teaspoon pepper. Add onion, mushrooms and spinach and mix well. Transfer to prepared pan, spread out evenly and bake until set in the middle and golden brown, about 45 minutes. Let cool 10 or 15 minutes; cut into 24 squares and serve.


Nutritional Info for 8 wedges: PER SERVING:60 calories, 2 g total fat, 2g saturated fat, 60mg cholesterol, 200mg sodium, 3g carbohydrate (1g dietary fiber, 1g sugar), 4g protein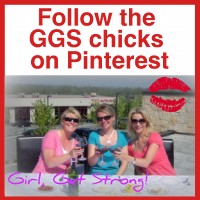 Pin It Now!