Yum! My kids adore these little bite size meat muffins. I make a whole batch (12 muffins) and they are gone before we all go to bed. They just call out, when you open the fridge. These gems are 3 points + weight watchers each so if you are following weight watchers than best not open the fridge after dinner.
If you don't have the time to caramelize the onion, than just chop it up and add it raw. Caramelizing it, just brings out a real yummy sweet flavor but both methods are good.
Ingredients:
2 lbs. ground turkey
3 egg whites

1 cup or so shredded zucchini

1 cup salsa

1 cup quick cooking oats
½ tsp ground cumin
2 tsp dry yellow mustard
2 tsp black pepper
2 tsp chipotle pepper spice
1 tsp salt
2 diced celery stalks
1 sweet onion, caramelized with a little bit of EVOO or oil spray
Directions:
Pre heat oven to 375 and spray muffin pay with some cooking spray (or coat with a little olive oil)
Mix all the ingredients in one large bowl until well combined. Use your hands. Roll the mixture into balls and place each one in the muffin pan.
Bake for 40 minutes or until cooked through.
Nutrients per muffin: Calories: 121; Total Fat: 1.5g; Saturated Fat: 0.4g; Cholesterol: 37mg; Carbohydrate: 6.4g; Dietary Fiber: 1.2g; Sugars: 0.9g; Protein: 19.6g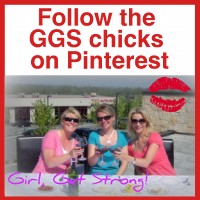 Pin It Now!