This recipe is not new and is so simple that I really cant change it. But, I just had to share it with you just in case you missed it. I'm not even really sure who to give credit to as so many sites have this recipe and I really don't know where it came from originally. This recipe is a dieter or even a chip nut dream. You can finally have your chips and eat it too. You get to finally make a truly crispy chip with out any oil or at least very little. Change up the seasoning if you like. Maybe a little vinegar or some popcorn seasoning you can find from the grocery store. So yum!
Try using sweet potatoes. carrots, parsnips and any other root vegetable!
Here is the magic potato chip recipe:
What You Need
Ingredients
1 or more potatoes or other root vegetable, scrubbed clean
Salt and other seasonings, optional
Olive oil spray
Equipment
Mandolin or the side of your boxed grater has an long slicer
Bowl of cold water
Paper towels
Instructions
1. Thinly Slice the Potato
- Cut the potato in half. Slice one half on a mandolin, aiming for slices 1/8 to 1/16-inch thick. Immediately put the slices in cold water. Repeat with the other half of the potato and any other potatoes you are preparing.
2. Soak and Rinse the Slices
- Rinse the slices in cold water until the water stays clear. If you have time, let them soak for a few extra minutes before rinsing.
3. Dry the Slices
- Dry the slices between two clean dish cloths or spin them in a salad spinner.
4. Season the Slices
- Arrange as many slices as will fit in a single layer on the glass plate right in the microwave, lined with a few paper towels or parchment paper. Make sure the slices do not touch or else they stick together. If desired, sprinkle with salt or other spices. For richer-tasting chips, brush the slices with olive oil first.
5. Microwave the Slices
- Microwave the slices at 100% power for 3 minutes. Flip them over and microwave at 50% power for another 3 minutes. Remove any chips that are starting to crisp and brown. Continue cooking the remaining chips at 50% power in 1 minute intervals until they are all crispy and golden.
6. Repeat with Remaining Batches
- Transfer cooked chips to a bowl and repeat microwaving with the remaining slices of potato.
Storing
- Chips will stay crispy for a few days if kept in an airtight container or zip-lock bag. You can also prepare the raw slices ahead of time, store them in cold water in the refrigerator, and bake them off as you want them.
For a Small potato :
Calories 100
Dietary Fiber
2.3
g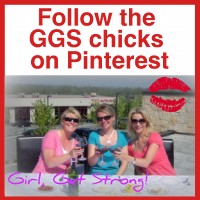 Pin It Now!