I love spring rolls. They can be filled with almost anything. They are such a great low carb snack or light lunch. I haven't yet tried them baked but I it is definitely on my list of 'recipes to try'. I used store bought sweet and spicy Thai dressing from the Asian section of my grocery store.

Spicy Crab and Spring Rolls Recipe

4 oz. cooked crab meat, gently shredded apart with your fingers ( I used imitation crab meat)
1 tbsp. light mayo
1 tsp.

Sriracha

sauce depending on hot much spice you want
1 large mango, peeled and cut into long thin strips
1 ripe avocados, peeled and cut into slices
4 cups thinly shredded carrots
several handfuls of fresh cilantro leaves
1 cup cucumber in long slices
8 rice paper wrappers
Submerge a spring roll wrapper into warm water for 15 seconds, until it is completely soft and pliable. Using both hands, lift it out and spread it flat on a non-sticky surface.
Mix the crab with mayo and hot sauce
Pile some carrtos, crab, an avocado slice, cucumber and a mango slice on the wrapper. Lift the edge of the wrapper over the filling and tuck it over into the beginnings of a roll, you need to stretch it a bit, but it's a delicate balance to stretch it to its max while not accidentally tearing it. Fold in the flaps from the adjacent sides to close those edges, then continue to roll it up tightly – it's like rolling a burrito or a wrap – and seal it shut.
Place on a platter and continue with the remaining wrappers and filling.
Serve with dipping sauce.

Calories per roll 82
Fat 4.5
Carbs 8
Fibre 3
Protein 2

WW points + 2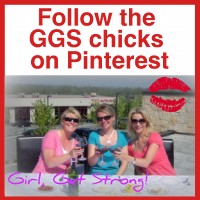 Pin It Now!